Making the world more beautiful, one stitch at a time
Let me introduce myself....
My name is Teresia Rose Ruckman-Reed. Most people call me "Terri." Some call me T. Rose.
I am a Meeker Colorado native, growing up in a culture and family that knew how to work hard, solve problems, build, create and repair things.
I learned how to sew from the best, my great-aunt Audrey Oldland, and later my mom.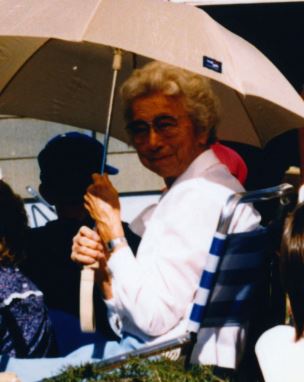 As a stay-at-home Mom, sewing was a great way to make some extra money and still watch my children grow up. From that humble beginning, I have now offered custom design and sewing services for over 35 years (I'd give you an exact number, but I don't want you to know how old I am.)
Once my children were in school, I continued my education and added other experiences to my resume.
I have worked for international fashion and outdoor equipment companies in Florida and Colorado. I have worked side by side with some of the most amazing professional technicians,designers, seamstresses and pattern makers in the world. T Rose Etc LLC is an extension of that work on a personal level.
When we talk about T Rose Etc LLC, Etcetera is the word!
There are very few limitations! If you can imagine it....it can probably be done! I not afraid to accept the challenge.

Sewing, throughout history, is about creating beautiful, functional items, and solving problems through design, fabrication, repair and adaptation.
My experience and ability includes but is not limited to...
Alterations, repairs and fabrication.




Garments, dresses, tops, pants and lingerie.

Window treatments, drapes, shades and blinds.

Decor, pillows, cushions, quilts and bed covers.




Outdoor equipment, backpacks, tents and sleeping bags.




Luggage and handbags.

Industrial items, equestrian/agricultural equipment, tool belts and bags.

And MORE..........If It's Not Listed Here, Call Me.